FUJIFILM very kindly gifted us one of their instant cameras from their Instax series to use as part of a reminiscence session at Rochcare's flagship home Pendle Brook.
The session started with Claire, Pendle Brook's Activity Coordinator, talking through a book of pictures detailing different hairstyles from the past, from 1920's pin curls to the iconic 60's beehive and beyond! This inspired conversations around some of the ladies' own hairstyles and their favourite celebrity styles too. 
Many of the people we care for love looking at old pictures, we regularly use photographs and key items like vintage cameras to prompt positive memories and conversation so using the Instax as an integral element of a reminiscence session worked really well. Photographs are especially important for the people in our care living with dementia, who often struggle with short term memory, but can reminisce with the help of pictures and objects to recall memories from their past.
With Claire's help, the group used the Instax camera to take pictures of each other and enjoyed watching as the picture became clearer as it developed before their eyes. The camera was a great prompt for them to talk about memories, photographs from their past, and the joy of photography too.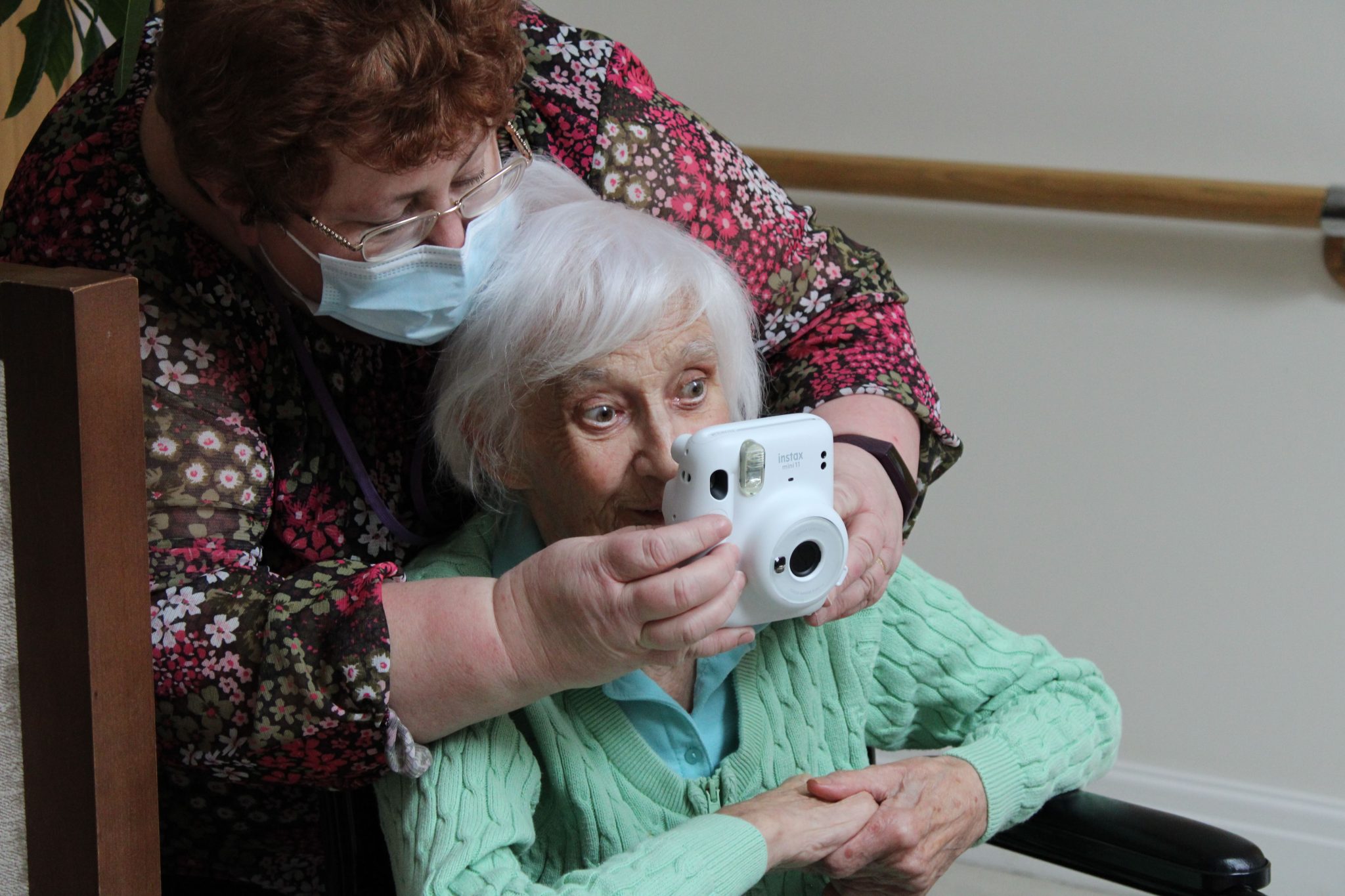 The developed pictures will be displayed for everyone to look at, share with family when they visit and look back on at future reminiscence sessions.
We'd like to thank the Instax team for the gift of one of their Instax mini 11 instant cameras. It was a pleasure to share the camera with the residents at Pendle Brook and we hope to capture more happy moments with the camera in the future.
AD – Gifted Product