On 20th August, Bank Hall Care Home, in Burnley, celebrated with an afternoon of entertainment, food and fun, all in aid of raising funds for a trip to Blackpool to enjoy the illuminations later in the year.
A small number of family members were welcomed to the event, which took over the front of the home with colourful bunting, balloons and tables. The weather was warm and bright, so everyone was able to enjoy the outdoor space, sitting in small groups or with loved ones safely and comfortably.
Everyone in attendance was entertained by a talented male singer Arthur Geldard who sang a number of jazz classics which everyone enjoyed singing and even dancing along to.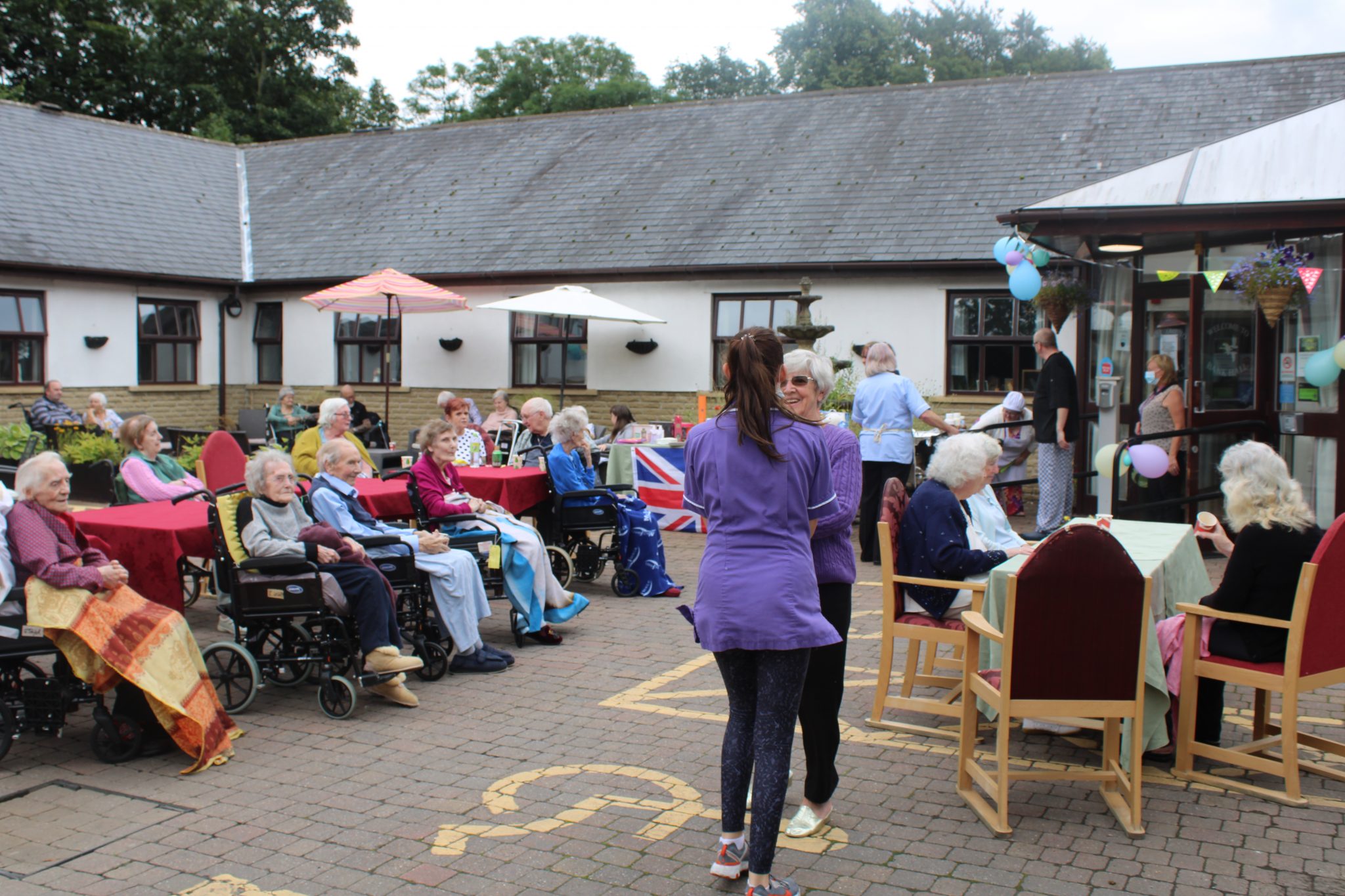 Sandra Carr, the home's manager, donned a chef's hat and apron and took control of the barbecue, serving everyone with burgers and sausages and pouring cold drinks too.
Following Arthur's performance, the raffle was drawn to raise funds for the Blackpool trip and donated prizes were handed out to all the winners.
The event was a perfect opportunity for Bank Hall staff, residents and their families to come together, have fun and enjoy the sunshine. The team said they were very pleased that everyone had enjoyed the afternoon and they look forward to the trip to Blackpool, later in the year, with the money they were able to raise.